Nasofilters team has been awarded the Startup National Award 2017, by Former President of India, Shri Pranab Mukherjee
Won K-STARTUP Grand Challenge
Nasofilters was selected among the top 25 technical startups of the world in K-Startup Grand Challenge by Korean government.
Top 10 innovators of IIT Delhi
Nasofilters' team was recognized as the Top 10 innovators of IIT Delhi and received an award from Hon' minister of State for civil aviation, Shri Jayant Sinha
Top 100 startups - HongKong
Recognised as Top 100 startups in the world by Hong Kong Government, in HKSTP's Elevator pitch challenge
Your right to breathe pure!
Nasofilters is a revolutionary respiratory filter, which protects you from air pollution. Developed by a team from IIT-Delhi, this breakthrough nano-fibre based technology is the first of its kind to achieve 95% efficiency against PM 2.5.
Nasofilters protects you from the harmful effects of tiny suspended particles emitted from vehicles, coal-burning power plants, factories, burning of charcoal and other air pollution sources, thus saving you from respiratory diseases, heart problems and lung cancer.
Direction For Use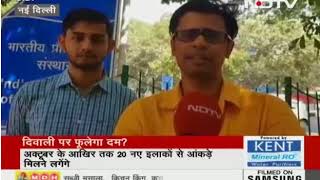 NDTV Hindi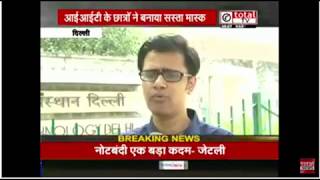 News In Science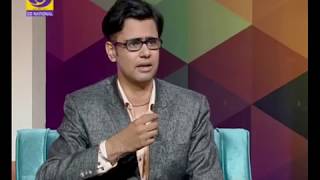 DD National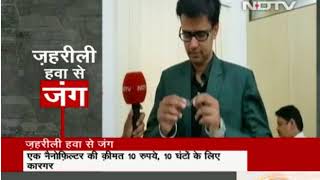 NDTV 24X7
1/1